"Imagine...it's the 1st tee & you have no nerves, you have a 12 footer to shoot your personal best score and you calmly drain the putt, you play in competition as relaxed as you do in casual rounds - confident, rhythmic, effortless golf"
Do any of these issues sound familiar?
Frustration

- the game is NOT that hard in spite of how it's being taught!



Uncontraollable Emotions

- have difficulty controlling your state of mind and/or over-react to poor shots?



Choke Under Pressure

- Do you play worse when competing or even in friendly matches?


No game plan - Do you play mindless golf with no real game plan?



Concentration Collapse

- do you jave a hard time concentrating and channeling your attention and get distracted easily?



Course management errors

- are you playing the course or is it playing you?


The Bogey train - when you get a bogey does it turn into another and then another?

Do You Have a Winner's Mindset?
Imagine possessing a method that lets you tap and direct the full power of your mind and channel it directly into your golf game to shoot lower scores?
Think about it...no more swing killing nerves, missed pressure putts, blow-up holes when you have a chance to go really low and win a bet, match or tournament.
Ask yourself how much better you'll play if you could manage your mind and your game more effectively? If you knew a technique that literally unlocked the full power of your mind and let you focus and concentrate, effortlessly.

There is no doubt that having a solid swing is essential to playing good golf but that isn't the "key" to lower scores and playing consistently good golf.
As Jim Flick, Jack Nicklaus' long time instructor and Top 100 PGA teacher says:
"The game of golf begins in the mind: more than athletic ability, more than technique, more than practice, equipment or anything else. The mindset or attitude you bring to the game determines not only the enjoyment you desire from golf but also the level of proficiency you will achieve."
And Say Hello to The Lowest Scores You Are Capable Of Shooting:
Zen-Like Inner Calm
Rock Solid Confidence on Every Shot
Complete Commitment, Clarity and Focus Under Any Kind Of Pressure
The Key To Hitting The Best Shots You've Ever Hit - Consistently
You Will Shoot The Lowest Scores of Your Life - Guaranteed
Aren't you sick and tired of not playing up to the standards you know you are capable of?!
Look at what one of the best insructors in the game has to say about what I'm teaching...
"It's The Best Inner Game Instructional Material I've Ever Read..."
Wade,
"Your material far surpasses any "sports psychology" books I have ever read. It could serve as an inner game textbook for golf and life. Golf is such a perfect metaphor for life and this book can go far beyond golf.
Minding Your Game is the best instructional book I have ever read in over 30 years as a golf professional at the highest level and I am personal friends with several of the well known mental game gurus on the PGA Tour. I'm sure you know who I'm talking about.
If you will set this book on your bedside table and read one chapter at a time and allow yourself time to digest Wade's brilliant work, improvement will be a certainty. You can become the player of your dreams once you learn to let your mind work for you, instead of against you, like it does for most golfers. There has never been a champion that didn't have a strong mind and the ability to control their thoughts and their focus.
Bobby Jones once said, "If golf is worth playing it is worth playing well." Minding Your Game is for those who share this perspective. It is comprehensive and reveals the fundamentals of the inner game more succinctly than anything I have ever read."
Bobby McIver
Longtime Coach of Scott Verplank - PGA Tour Veteran & Top 25 All Time Money Winner, US Amateur Winner
From Hacker to Almost Scratch in 3 Years - Without Lessons...
Hi, my name is Wade Pearse. About 13 years ago I became very interested in golf and like many players wanted to play as good as I possibly could. I was in private college at the time studying the Psychology of Human Excellence and learning about what made people excel in their chosen area of life.
I took these principles of personal transformation, which I trained people in the corporate world and other sports, and decided to apply them to my own golf game. The result? WOW! I took my own handicap from a 26 (when I knew what handicap was and began tracking things) down to a low of 3. I play to between a 3 and 6 through the weather shortended golf season here in Canada.
As you'll read, golfers from around the world and from ALL skill levels improved by using my training program. And not after months of practice, but immediately. I get asked to fly all over the world to work with people in Australia, South Africa, the UK, USA and here in Canada.
The Discovery that Changed The Game Forever
These hidden techniques that make your mind literally operate at its highest level make winning more bets an absolute certainty. If you like to compete, at any level, then you know how much it means to have your mind functioning properly!
You'll read some results below that confirm the incredible power of this breakthrough.
The "Whole Mind" Golf Breakthrough Method

Here's an email from a high handicapper I received recently...
"I've been trying for years & just can't break 90..."
First Name: Mark H.
E-mail Address: _______@elknet.net
Dear Wade,
I have been trying for years to get better at golf and I'm just not improving. In the last year or so I have practiced my short game at least 70% of the time. And I do well, but as soon as I get to the first tee I seem to melt down in a sea of doubt and unfocused thoughts at impact. It's like I'm not trusting my swing. I've been trying very hard to follow my preshot routine but have trouble sticking to it once the bad shots start mentally beating me up. I'm thinking of ordering your mental game course, but would you have any quick advice for me to apply for my next round?
Signed Mark H.
Trying to break 90! :(
------------------------------
Well, I decided to do Mark a favor and gave him a couple things he could do in his very next round BEFORE he bought my course. 2 days later he sent me this email:
"Wade, I really didn't expect to get a reply from you, and was pleasantly surprised when I did. I took your tips to the golf course today and shot a 42 (for 9 holes)! I was so happy with the results. You have impressed me greatly. The excercises made a huge difference in my game. I felt calm and focused, not nervous. I know there is a great golfer in me somewhere and just a taste of your advice brought more out in my last round than I had seen in years!
Thanks again and I hope things go well for you and your family. I look forward to your whole course and watching the DVD's. I can't wait to experience what's in the full course!"
Best regards,
Mark Hancock,
Elkhorn Wisconsin
Remember Mark's goal of breaking 90? Well in his very first round after using just 2 simple tips I gave him he went and shot a 42 for nine holes! Even if he shot a 44 on the back nine he would break 90 by 4 shots!
Here's Why I'm Offering it to The Golfing Public Now
My game has been solid for years and I've worked privately for a long time and seen the joy and satisfaction of my private clients. This brings me a tremendous sense of fulfillment. This is one of the the key motivations behind spending years developing this training course and making it available to the general golfing public. I love watching people get those "aha" moments and improve dramatically in short periods of time!
My backround is in the field of personal development training (I'm an NLP Trainer) and peak performance coaching. My business is centered around working with top people in all areas of life: athletes, corporate executives and virtually anyone who wants the keys to their own excellence.
I tested these advanced, yet extremely easy to use, mental processes on my own game and other golfers' games and the results simply blew people away. But what really amazed me, and golfers I worked with, is that a whole list of other score crippling problems we all experience while playing golf simply dissolved by using these techniques.
It is like having the secret formula that cures a laundry list of mental problems that plague every golfer
We're talking about eliminating most every mental challenge a golfer faces just by using these incredibly powerful processes. Maybe now you can see why I guarded these secrets so closely and was so selective in choosing whom I worked with and shared this exclusive knowledge with.
Like this formerly frustrated golfer who was about to give up the game he loves:
"The Best Money I've Ever Spent on My Golf Game"
"Your material has already really had an impact on my game; not only the quality of my golf, but the enjoyment that is to be found in the game. For years on the course I have had two handicaps - a physical one and an emotional one! I've been an emotional wreck - but your material has released me to be myself and to relax and enjoy my golf.
You have provided me with a Bible for my golfing life and I thank you for that. I know that by continuing to use your material my mental resilience and 'mental toughness' will increase, and more importantly my enjoyment of the game will increase."
"Thank you once again - it is the best money that I have ever invested in my golf!"
Terry Hoar – Handicap 10,
Isle of Wight,
England, UK
You'll drop strokes right away and you'll hit your best shots more consistently than ever before
In this game transforming course you'll also learn;
How to conquer first tee jitters and erase performance anxiety
3 keys to gaining a fine tuned mental focus, toughness and control
Dissolve anger and play with an amazing sense of inner joy
Master how to play under pressure as calmly as in casual rounds
Shoot the absolute lowest scores of your life.
If you golf competitively at all then you know the things that can happen before, during and after a golf tournament. Many players get so rattled and keyed up they can't sleep. Like this young collegiate golfer I used the MindPower Breakthrough process with...

"My Son Won The Tournament on the 4th Hole
of a 4-Man Playoff!"
"Hi Wade, whatever you did, it sure helped. Fred Jr. didn't have any crisis sleeping before the tournament over the weekend. He was well rested on both Saturday and Sunday. He scored well, even though he says he didn't play well. He finished in a 4-way tie for first place and went into a playoff. Guess what?! He won it on the fourth hole! It was great to see him so happy when he got home. We'll definitely be doing more work with you."
Fred W,
Palm Beach, USA
Most every player focuses on the swing as the only thing that matters to play great golf. They buy training aids and $400 drivers every year. Thousands of dollars are spent on gimmiks in hopes of dropping even a few strokes. But the average score of all golfers hasn't dropped more than 1 stroke in the past 25 years!
With big headed drivers that hit the ball a mile and sweet spots the size of a baseball, ultra-forgiving perimiter weighted irons, square grooved wedges and balls that spin less for added distance and scores really haven't improved more than 1 stroke on average! Don't you think there's something wrong with this picture?!
"Improve your mental toughness 10-fold"
Every golfer has heard the saying "It's all in your head" or "Golf is 90% mental" or "Golf is the most mentally demanding sport in the world." Yet what do golfers do about it? Well, most often absolutley nothing! Not necessarily because they don't want to, but sometimes golfers actually think the mental game doesn't matter to them!
EVERY golfer can benefit from increasing their mental toughness and harnessing the full power of thier mind!
Many golfers naively get stuck into thinking that the mental game only matters for elite players or pros who make a living golfing. Nonsense! EVERY golfer needs to use their mind properly.
It is your mind that determines how well you learn when taking lessons. (and this training course is packed with accelerated learning techniques that will have you absorbing more from lessons)

It is your mind that will allow you to set up to the ball correctly and commit to your swing (or not!).

It is your mind that will either stay focused under pressure and get you to make a smooth, fluid stroke when you need to drain an 8 footer for the win, or have you choking like a dog and collapsing like a house of cards when the heat is on!
When you have a chance to shoot the lowest score of your life you won't choke - You Will Go Low!
When was the last time you stepped up to a shot and had no clue where it might go?! Or maybe you did feel like you had a plan but just couldn't make the shot you know you're capable of?
You have to ask yourself, honestly, if buying training aids and hitting hundreds of balls and having the best clubs on the market are really the answer to playing the best golf you can.
"Your physical game determines how high you'll shoot, but it's your mental game that determines how low you'll shoot"
Dr. Bob Rotella
Ask any great golfer what they key to shooting low scores is and they'll all say it's how they use their mind. Yet it's the new player and the average player that can benefit just as much from learning how to think like a champion!
Gain Unstoppable Confidence in Yourself and Your Game
Completely Cure the Yips, Sink More Putts & Become Absolutely Confident with Your Putter
Learn exactly What the Zone "is" and How to Enter Yours
Eliminate Anger that Leads from One Bad Shot to Another and Another
Mental Imagery Processes that "Dial You In" & Let You Perform Under Pressure
Reach Every Goal You Have for Your Game
Have you ever set goals before, only to forget about them the moment you stopped thinking about them? Or maybe you wrote them down but for some reason or another nothing much changed? That will never happen again...
The Powerhouse Goal Achievment process will ensure you don't just think about your goals. In fact, with this process you'll find it more difficult NOT to reach your goals!

Your Golfing Buddies and Competitors Will Be In Awe of Your Mental Toughness and the Consistency of Your New Golf Game
Learn a simple and powerful mental technique that will have you playing better under pressure than in casual rounds - This key will make you thrive when the heat is on!


You'll win more bets - (this is a certainty!)


You'll be draining putts with numbing regularity


Understand what Course Management really means and how you can play your game


Gain a laser like mental focus and an uncanny ability to ignore all kinds of distractions - A Major key to your consistency
"I Dropped 5 Strokes Off My Score in My Very Next Round..."
"Last week I got half way through your program and went out and played. My previous four rounds before using your stuff were 88,88,94,88. I went out on Sunday using just some of the things I learned and shot an 83! I am looking forward to reaching my goal of 75. Thanx!"
Scott Herring, USA
Are Your Ready to Shoot the Best Scores of Your Life?
It's time to change your game for good. Act now and finally play the kind of golf you've always known you can. Hit the quality of shots you know you can hit. NO more "swing rattling" nerves. No more score killing anger. Way more inner calm and joy.
Only you know you're ready to play like you know you can.
I like making birdies like every golfer but for me the testimonials I get from golfers everywhere is what brings me the deepest satisfaction. When I read about a player who is flying high after shooting their personal best round, whether that's an 83 or a 63, I get a feeling that is the same as when I shot my own personal best score of 69!
In fact, this program is for people who honor the intergrity of the game and want to beat the pants off of sandbaggers and anyone else you like to compete against! If you belong to a local club you know what I'm talking about!
Here's what you get in this incredible, breakthrough game improvement mental game coaching package!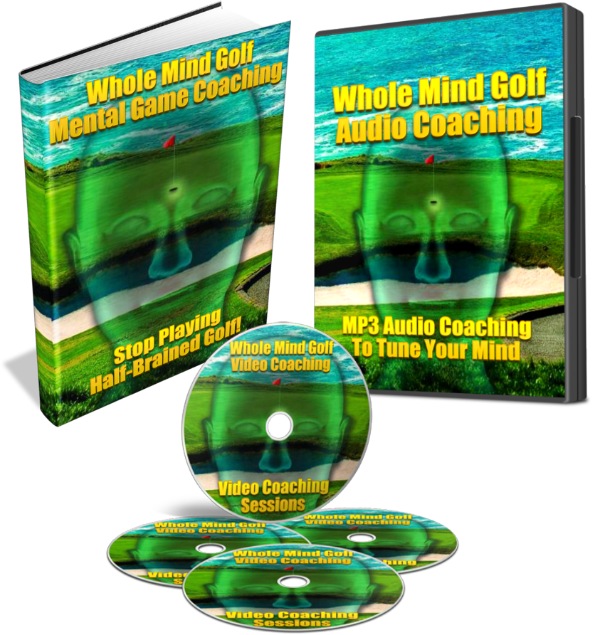 Whole Mind Golf ebooks - Here's what you'll learn in the coaching ebooks:
Breakthrough techniques in unleashing the power of your subconscious mind and makes scoring effortless


Simple to use strategies to unlock your imagination to hit those "trouble" shots with ease and amaze your golfing partners!
The 4 stages of mastery - this is the staircase that walks you into your zone and gets you shooting your personal best scores consistently




Powerful Visualisation - Master the art of seeing your shots in advance. This is critical to ALL successful shot making and scoring.



The Keys to Focus

- Specific mental game principles that dial in your mind to its highest level and keep you focused from the first shot to the last putt


The End of Distractions - Techniques & drills that let you ignore anything around you. You only notice the moment you're in: the shot itself!


Chanelling your attention - Not knowing this is costing you strokes right now. You are leaving strokes on the golf course each and every round without it.


The Power of Beliefs! - This is a real breathrough in understanding how beliefs are formed and exactly how to design new ones that support your greatest desires as a player.


Exclusive Videos with One-on-One Coaching

Learn how to create inner confidence that isn't dependant on how well you're hitting the ball.

The power of effortless focus and how this is the doorway to your lowest scores.

Play from an effortless state which allows you to "score" even when you feel like you're not playing well.

Master your imagination and experience the rush of playing carefree, fearless golf!

Understand the #1 key that never lets you quit, no matter how you're playing. True mental toughness.

The incredible, score crushing power of your subsconscious mind.

Mental imagery processes that peak athletes and Olympians use to be at their absolute best.

The hidden vault of Whole Mind Golf - you'll play with twice the effectiveness when you use youre entire brain!

Audio Coaching sessions

Specifically designed to reprogram your mind with the Mind Power Breakthrough principles and get you "conditioned" to shoot lower scores.

You get 2 professionally recorded audio sessions that speak to your conscious AND subconscious mind to attain the true Whole Mind Golf experience in oyur game.

Awakening Your Golf Mind - Designed to tune your mind toward your own excellence and walks you into your own peak state. This audio coaches you into your own "flow" state in an effortless way: exactly how you'll learn to play the game.

Building a Winner's Mindset - What does it mean to be a winner? What does winning mean to you? How can you play from a place that allows you to experience victory time after time? IN this session you'll step into a true winner's mindset that is the dermining factor in all great rounds.
Plus You Also Get These Exclusive Bonuses!
BONUS VIDEO
KETTLEBELL WORKOUT FOR GOLF
Don't have time or the desire to lift weights to get fit for golf? This workout process called KettleBells is the ultimate golf workout. Why? Convenience and effectiveness! It is so easy to use and do anywhere you go. Whether at home ar at work or when travelling!

Work your core muscles and increase strength, mobility, stability and stamina. Things every golfer needs if they want to play their best and avoid injury. Great for all fitness levels.

Value: $27 - Free
Short Game Mastery ebook
Short Game Mastery ebook

-

This little ebook is jam packed with specific short game tips and ways to ensure you trim those all important strokes off your scorecard from around the greens. Every pro knows it is the short game that costs or saves strokes the most and this book is written by world class instructor Bobby Eldridge who's been coaching for over 20 years.
Value $27.00 - Free
Special Member's Only Newletter Access
6 Newsletter Editions - You get 6 editions of the member's only newsletter. Reserved for Full Member's of my Elite Coaching Program!

The State of No-Mind
Visual-Eyes Success
Goals
Learning Styles
Comfort Zones
The Myth of The Perfect Swing

Value $27.00 - Free
50% Off Private Phone Coaching
When you have situations and/or issues that require personal help or you just want to make aggressive progress in your game we can work together in a private session.
I offer these sessions regular $150/session and I guarantee each and every session.
By being a customer of Minding Your Game coaching products you will be eligible to get private coaching from me at half price!
I take personal pride and give 100% commitment in ensuring you reach your goals in golf and my success in working with clients and the Minding Your Game material is flawless. I will provide testimonials for this also if desired.
Begin Your Coaching Now and Take Your Game to the Next Level!
Yes,

I am ready to use my mind to its full potential and feel that wonderful sense of fulfillment and accomplishment playing my best golf!!




By ordering now

I get access

to my products immediately after my purchase




I receieve

exclusive, one-on-one video coaching with Wade




I receive

Mental Mastery Audio Coaching Sessions
I receive

the Short game Mastery ebook for instant download and is mine to keep even if I cancel my lessons




I receive

the Kettlebell for Golf Workout Video absolutely free!



I get 50% off

private phone coaching if I want it!




I understand

I also get 2 unadvertised "Go Low" bonuses






I understand

I can request a complete, no hassle refund if I'm not totally satisfied and I have an unbelievably long time to decide...see below for details!
Your order also comes with a 100% Money Back Guarantee!
100% Money Back Guarantee

I personally guarantee that if you put my system to use, you will not only drop strokes off your scores but you'll hit the best shots you've ever hit in your life. And you'll hit them time, after time, after time, after time!

In fact, if you do ask me for a refund I will quietly and promptly return every penny you paid.

I am so convinced you'll be blown away by my entire training program & the Whole Mind Golf Breakthrough processes and how low you'll be scoring, that I'm giving you an 8 Week Guarantee

Use Whole Mnd Golf, the most comprehensive mental game training course available today, for a Full 8 Weeks with absolutely no risk!

If your game and your joy haven't improved massively, or you haven't won MORE in bets than the price of this course, simply let me know and I will immediately send you a full refund!

You have absolutely no risk. The risk is all mine!
Access products immediately after purchase.
You'll be using the methods in your very next round of golf!


You won't pay $127 or even $97

Buy Today for
Only $59.95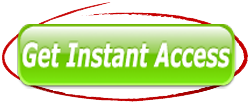 All major credit cards and paypal accepted



Order is 100% Guaranteed Secure

PS; The techniques & strategies in these this coaching has players shooting personal best scores & breaking course records...When you experience this in your game nerves will be a thing of the past, your focus & confidence will explode, you'll play incredibly well under pressure and your consistency will improve dramatically.
I realize this sounds like a bit of a stretch, but as you've read in the testimonials and as you'll see in the Foreword of the book (written by Scott Verplank's long time coach, Bob McIver), this material produces exactly these kinds of results!