Meet The Coach
Hi, my name is Wade Pearse. I am the coach & creator of Whole Mind Golf mental game coaching program - Unlock Your Mind & Lower Your Scores. This website reflects a perpetual work of passion I have for the game of golf and specifically, the inner game.
I've been a mental game coach for over 13 years, working mainly one-on-one with select clients. Recently I decided to make my proprietary strategies available to as many people as possible. For private coaching contact me here.
Having spent many years developing the most advanced mental game techniques available and putting them into a home training course, I felt a simple website wouldn't do my material justice.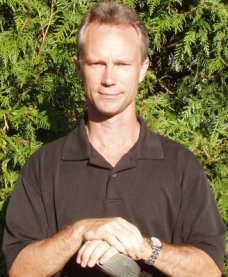 I looked around at the countless websites offering hypnosis cd's on golf, sport psychology training, mental game books, etc., and noticed one common theme. The vast majority of these sites were small, often being no more than a simple sales letter asking you to buy their product or service.
I can't speak for you but this seems out of touch with reality. Well, at least with my reality anyways. I would never dream of approaching someone and asking them to buy from me before they know if what I have to offer is appropriate for them.
How could someone ask for money from you without truly offering a clear insight into what their product is all about and exactly how it will help you and if it is a fit for you and your specific needs?
Taking a different approach
I wanted to take a different approach. An approach that matched the uniqueness of my mental game resources. So I decided to over deliver quality mental game knowledge on this website.
This website is 200+ pages deep. Topic after topic on the mental game opened up and explored so you can get a handle on my approach to mental game development.
You see, I love the game of golf. To me it is a journey within. It most definitely is an inner game. At its' heart it is about your relationship with yourself. An endless series of tests that provide ever increasing insights into your own nature. Yes, golf is a great teacher...I want to show you how to learn.
The world as my playground
My background is in personal development/peak performance training. I am a Master Practitioner and Trainer in NLP (neuro linguistic programming). I have trained throughout the world and helped build a corporate/personal development training company in Australia. Teaching athletes, CEO's, Psychologists and other coaches.
I returned to Canada in 2000 where I continue to live and work. The business in Australia is a thriving business to this day. My love affair with golf began about the same time I began coaching golfers on how to use my strategies to improve performance and lower their scores.
These techniques have been so well received that I created a mental game training system revealing them.
I created professionally recorded audio coaching sessions and now I also have hours of one-on-one coaching video where I walk players through the key processes in the training book. This is all part of the complete training course.
The results experienced by my clients, and myself in my own game, are dramatic. By using my skills in expert performance modeling I am able to acquire and teach the specific strategies of the best golfers in the world to any other player of all skill levels.
Why consider my mental game system?
In a way the above sub-heading answers its own question. I offer a mental game "system". Minding Your Game is much more than a book espousing the benefits of having a sound mental game with the odd "tip" to thinking better.
I wouldn't even have bothered developing this mental game training system if it didn't offer original, highly effective and powerful mental game strategies and techniques. By the time you've completed the full training: (video, audio and written [ebook] material), your inner game and your scores will be transformed. Period.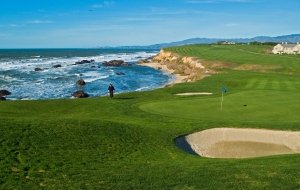 This mental game program creates measurable results that can be verified simply by looking at your scorecard. And by experiencing improved performance and increased joy in your game.
The tools you'll acquire will tune your mind toward your own inner state of "flow".
My entire focus is on golf. Not anything else. No other sport has my attention. What does this mean for you? It means that as a mental game coach I am able to provide you with the most focused, cutting edge inner game golf resources available.
You can read the testimonials to see what others are saying about this groundbreaking course. My passion for the game and my commitment to designing the most effective inner game strategies possible, allow you to simply focus on your game. Bottom line: your game, and the way you experience it, will never be the same.
Take a look around and enjoy the site!
Wade Pearse Keeping you on target